Real Estate Branding: How to Create a Brand for Your Real Estate Business
Real Estate Branding
Real estate branding ideas create a brand for businesses in the real estate industry. The goal of a real estate branding idea can be to increase sales, improve customer satisfaction, and create a competitive advantage.
Real estate branding creates a unique and recognizable brand for your real estate business. This can include developing a logo, color palette, and typeface that invariably represents your company. You may also consider creating marketing material (like posters or business cards) that feature your new branding. A professional graphic designer can help you create a custom real estate branding perfect for your business. Additionally, using a negative space monogram can be a great way to represent your brand consistently across different media platforms.
Create a visual real estate branding identity
A visual real estate brand identity is a set of guidelines designed to help develop and implement an effective brand voice for your business. It can include logos, colors, fonts, and copy.
Creating a visual real estate branding identity can be fun and exciting, but it's important to take the time to brainstorm and plan out your project. Before starting the graphic design process, you need to think about your main messages and what you want your brand to convey. Consider your type of real estate and what services you specialize in – this will help create a recognizable and trustworthy brand. Come up with a slogan or sentence that tells people what you want them to know about your business – this will be used in all your marketing materials.
A real estate logo design is the first step in branding, so it's important to spend time creating a logo design that is unique and memorable. The logo should also be consistent with the overall branding strategy, so ensure everything matches perfectly. Take the time to ensure your branding is perfect – after all, you'll be using this brand for years!
Develop a written real estate branding identity
The second step in building a strong branding strategy is establishing a written identity. This means creating materials that will support your visual brands, such as an overview of your company, fact sheet, case studies, and bios of key personnel. It's important to be authentic in your writing and personality; you want buyers and sellers to feel like they're working with real people when they work with you. Share the passion for what you do – this will come through in your writing!
Make sure all your materials are concrete; focus on satisfying consumers by providing them with the necessary information. Proofread everything carefully before publishing it – mistakes can make you look unprofessional. And finally, use the second-person "you" to tell a story of satisfied buyers and sellers. This personal touch can help connect with potential clients.
Own local Google search results for real estate services
Visibility is important to creating a winning real estate brand. With more than 90% of all searches starting online, visibility must be achieved on Google.
Prospects equate being at the top of Google's local search results with credibility. More than ever, Google is prioritizing local search results, meaning that competitors must not be absent from these searches to stay competitive.
Google gives clear, written instructions for improving your local search ranking, and businesses should heed these instructions closely to stay ahead of the curve. One way to improve your ranking is by soliciting and managing reviews on the platform, increasing your prominence and relevance. Additionally, it's important to ask for reviews from clients, friends, family, and fellow license real estate agent to get ahead in today's digital age.
Spread your brand with a personal real estate website
A personal real estate website is like your living room, where you can establish yourself and welcome guests. It's the perfect place to showcase your brand and personality.
A clean design and easy navigation will help potential clients see that you are a tech-savvy person. They'll also appreciate the convenience of being able to find what they're looking for on your site quickly.
Make sure to prominently feature photos of your listings and galleries that show off your work in other areas of real estates, such as investments or property management. And don't forget to highlight your credentials and experience!
Use social media
Social media is a great way to build leads and make sales. Commercial real estate agents should use the EAT framework when building their social network presence:
Engage with potential and current clients
Attract new leads through valuable content
Turn leads into customers by providing top-notch service
Track results using analytics tools
The key to successful real estate branding has a written and visual identity. The goal of social media marketing in real estate brands is to spread your brand story through social network channels, such as Facebook and Instagram. The website is an important way to introduce the public to your brand online. To create a consistent experience across all digital platforms, your company's logo must be used similarly across print and digital media. Let clients know where they can find you online and offline by including this information on all your digital and physical materials. Familiarize yourself with corporate brands similar to your own, then consider how to apply similar tactics to your business
Remember offline real estate branding opportunities
Offline branding can reap rewards that online marketing cannot. For example, people are more likely to remember your name and what you do if they see it offline multiple times. Your branding should be consistent across all platforms, both online and offline.
Another advantage of offline branding is that it extends throughout the sale process, even to the end. After closing on a property, many agents give their clients a small gift to demonstrate how much they care about their business. This gesture can go a long way in cementing your relationship with that client and increasing the chances that they'll return to you in the future.
Of course, one of the primary goals of creating a visual real estate branding identity is to create one that will bring in more leads. However, keep in mind that developing a written real estate branding identity is just as important – if not more so. A website packed with valuable information and well-written blog posts will establish the value of your brand online and offline. And while social network is certainly helpful when reaching the target audience, don't forget about other opportunities such as print advertising or direct mail.
What makes a good real estate brand?
A good real estate brand communicates the company's values and mission. Customers need to understand a product or service, and a well-branded business can do just that. There are many different ways for brands to communicate their story visually, such as through color, shape, and design elements. It's important to pick the right colors for your brand to create the right impression with potential customers.
Consistency
One of the most important elements of a brand strategy is consistency. For consistent brand recognition, you should have a logo, voice, and mission statement that aligns with the company's marketing. This creates a recognizable image for your company that customers will come to trust.
The logo should be used consistently across marketing materials to create a cohesive brand. Make sure all messaging contributes positively to your brand. A branding guide helps create a recognizable image for your company. Consider fonts, color schemes, and logo variations when creating marketing materials. Fonts should be easy to read without obstructing the brand message.
Strong presence
A strong real estate brand can create guidelines that agents must follow. To ensure consistency, the branding toolkit must include a marketing plan and social media strategy. A well-designed website is also key, including news about the area in question. The agent and broker should have a beautiful site with conversion features. They should also include testimonials on their website to prove they are experienced and successful. Real estate websites need to be straightforward and quick to use – people shouldn't have trouble contacting agents. This means providing an easy way for people to find phone numbers and email addresses.
Strong visual identity
A strong visual identity is important for any business, and real estate is no exception. A good brand should be unique, impressive, and consistent. More importantly, it should make people want to buy the property before seeing it or talking to the agent!
Of course, a logo is not necessary for single agents if you already have one, but those without logos may want one to increase their value as a team member of the real estate company. A real estate personal brand doesn't necessarily require a logo; instead, focus on your personality and style. Generic logos can be a trap; they don't reflect who we are as people or real estate professionals. A good, personalized logo is not exclusive to a single company. It's something that all businesses should strive for.
Your brand goes beyond your logo, though – with other branding elements such as house icons and cursive text. Having these additional elements will help reinforce your brand identity across all platforms.
However, simply having a great logo isn't enough – you also need friendly customer support representatives who encourage customers to give feedback on the quality of their services. A good real estate brand has a strong trust system, so customers feel confident about doing business with you. And finally, service is key to a good real estate brand – it can't be represented with a symbol or font alone. The Instagram account is an example of what makes a great branding strategy today!
A strong visual identity is important for any business, and real estate is no exception. A good brand should be unique, impressive, and consistent. More importantly, it should make people want to buy the property before seeing it or talking to the agent!
Of course, if you already have a logo, you're ahead of the game. But if you don't, now's the time to think about getting one designed. A professional designer will help create a memorable logo that reflects your brand identity perfectly.
By focusing on your visual identity, you can create a cohesive brand that will stand out from the competition.
Common real estate branding mistakes
There are some common mistakes that real estate businesses make concerning branding. One of the most common is not doing enough research into what makes a good brand. Additionally, many businesses try to come up with a slogan or logo before they have even solidified their business plan or target market. This can be disastrous, as it can limit your ability to reach your target market and create confusion about what your company does. Finally, it's important to remember that branding is an ongoing process – you can't do it once and expect it to be perfect! Make sure you keep track of your successes and failures so you can improve over time.
Not using the full power of the internet
Many real estate agencies are still not using the internet's full power. For example, they may have a website but are not active on social networks. Social media can build awareness and increase engagement with your target market. In addition, online reviews are becoming increasingly important in the real estate industry. Realtors can use us to help manage their online reputation and ensure that there are no negative reviews about their properties or services. Branding is more important than ever to stand out from the competition- don't forget about the internet when creating your branding strategy!
Not building your real estate brand luxuriously
People make a few common mistakes when branding their real estate business. One of the biggest ones is not building it luxuriously. Choosing the right brand colors, elements, and logos is key to creating a luxury real estate brand. However, simply having an extension of another company's branding usually won't cut it. You can build a luxury brand with a smaller budget than you think if your creative decisions are thoughtful and deliberate. Make sure all your brand elements work together – from your website to your social media posts – and that they accurately reflect your values. Doing well will help inspire trust in prospective clients and generate leads.
No genuine connection with others
Some brands do not connect with their target audience on a social network as they should. This happens when brands only related post about their products or services and do not give their followers a sense of getting to know them better. As a result, these brands lose out on potential customers.
To be successful, brands need to focus on what makes them unique and different from the competition during marketing efforts. P2P marketing has never been more important than today, as consumers are getting savvier about choosing brands they know, like, and trust. When buyers are looking for real estate, they want a brand they can trust – one that has a consistent, well-liked branding approach. If your brokerage can win over buyers in this way, you will be successful!
Not having an authentic brand identity
When starting a real estate business, creating a strong visual identity is important to go along with your brand. However, this is only the first step. After you've created a logo and style guide, you need to make sure that every touch point your customers have with your company is consistent and on-brand. This includes everything from your website copy to the bios of your agents.
One common mistake businesses make is not having an authentic brand identity. This happens when a business tries too hard to be something they're not or focuses more on the visuals than on what they stand for. As a result, customers can feel confused or misled by the company's messaging, hurting their business in the long run.
To avoid this issue, staying true to yourself and your vision and acknowledging who you are and why you do it is important. When writing agent biographies or listing descriptions, use contractions and write in the second person "you." This will help connect readers with your story and leave them feeling satisfied with their purchase or sale. Finally, always proofread before publishing any collateral – this establishes professionalism and attention to detail that will reflect well on your brand.
Not going after the free press
Many businesses make the mistake of not going after the free press. This can be a costly mistake, as the free press can help to build brand awareness and credibility.
Sharable content creates brand awareness and establishes credibility with current customers, potential client, and industry experts. Share content relevant to your niche, and be careful not to share too much content from a single source. Find success by sharing other people's content marketing with proper attribution.
When it comes to real estate branding mistakes, many businesses make the same mistakes repeatedly. One of the biggest mistakes is not taking advantage of free press opportunities.
What is a real estate marketing campaign?
A marketing campaign for real estate is a comprehensive plan businesses use to promote their product or service. The ElevatedAgent campaign is one example of a successful real estate marketing campaign. It was designed with five key components – brand standards, logomarks, website design, video production, and social media management. To create a successful real estate marketing campaign, businesses should develop brand building strategies emphasizing key messaging and targeting the target audience.
A real estate marketing campaign is a strategic way to reach potential customers and promote your company. The campaign aims to engage consumers in a way that leads them to consider your business. Different media sources, such as billboards, print advertising, and social media platforms, can be used as part of the plan. Of course, not every marketing campaign will go according to plan. Sometimes things don't work out the way you want them to. However, that doesn't mean you shouldn't try. You can use various tactics in your real estates marketing campaign, such as email marketing, social network, and video.
How important is marketing in real estate?
Real estate branding is vital in an era of digital advertising. To be successful, real estate companies must stand out from the competition. A brand is important because it helps consumers distinguish one agent from the others.
A real estate marketing campaign is the process of developing a real estate branding strategy to reach potential consumers. The goal of a marketing campaign is to create awareness and encourage people to take action, such as by contacting an agent or visiting a website. According to this statistic, 4% of homebuyers call an agent after seeing their ad on a search engine page. It takes 5-7 brand interactions before people remember the brand, so companies must be consistent in their branding strategy.
The logo design is only the beginning of a company's marketing campaign. Real estate companies should not be afraid to change their brand over time if it no longer represents their values or if they want to target different demographics. However, any changes must be made gradually and carefully planned, so customers don't feel confused or alienated by the new image.
How to do real estate marketing online?
There are many different ways to do real estate marketing online. You can use social media, email marketing, SEO, and more. Here are some of the best tools for each:
How much should a real estate agent spend on marketing?
There is no one-size-fits-all answer to this question, as the amount an agent should spend on marketing will vary depending on some factors.
Some agents may find that a small budget is all they need to generate new leads and close more sales.
Others may need to invest more to stay ahead of the competition.
Ultimately, agents need to track their return on investment (ROI) to determine whether their marketing efforts are paying off.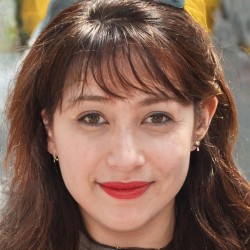 Latest posts by Melanie Maxwell
(see all)