10 [Great] Tips to Help You Create an Effective Real Estate Branding
10 Great Tips to elevate your real estate branding
Real estate branding ideas create a brand for businesses in the real estate industry.
The goal of a real estate branding idea can be to increase sales, improve customer satisfaction, and create a competitive advantage.
This can include:
developing a logo
color palette
a typeface that invariably represents your company
You may also consider creating marketing material (like posters or business cards) that feature your new branding.
A professional graphic designer can help you create custom real estate branding perfect for your business.
Additionally, using a negative space monogram can be a great way to represent your brand consistently across different media platforms.
1. Identify your target market
Identifying a target market for branding and marketing for a real estate business is essential.
Knowing your target market will enable you to create materials, spend your advertising dollars wisely, work with people you love, and have more success in your business.
Identifying your target audience and niche will allow you to craft more effective campaigns and create more successful marketing strategies.
Additionally, you will better understand who your potential leads are, and you can tailor your messaging and branding to best fit their needs.
By effectively targeting your audience, you can maximize your results and ensure that you are reaching the right people.
Identify your mission, what people will say after they do business with you, and the impact you want your business to have.
Brainstorm ideas for targeting a specific audience or demographic. Consider a few questions, such as "What areas do you want your business to excel in?", "Where do you see yourself in the next 5 years?" and "Are you doing it for profit or passion?"
Create a spreadsheet to track the success of your marketing campaigns. Make sure to monitor the response rate of each campaign to determine what works and what doesn't.
Use a variety of online and offline marketing techniques. Focus on your prospects and clients' channels and mix content between listings, community news, and behind-the-scenes updates.
Develop a user-centric value proposition and a message around it. This will help you to shape your brand and create an effective online presence.
2. Develop a consistent brand
It is important to develop a consistent brand to reach your target audience and reflect the core values of your business.
By creating a unified brand image across all of your marketing and promotional materials, you will be able to build trust with your customers while establishing a recognizable presence.
Consistency also encourages word-of-mouth referrals, as customers will be more likely to recommend a brand they know is reliable and trustworthy.
Furthermore, having a consistent brand will help you stand out from your competitors, as potential buyers and sellers will be more likely to choose you over someone else.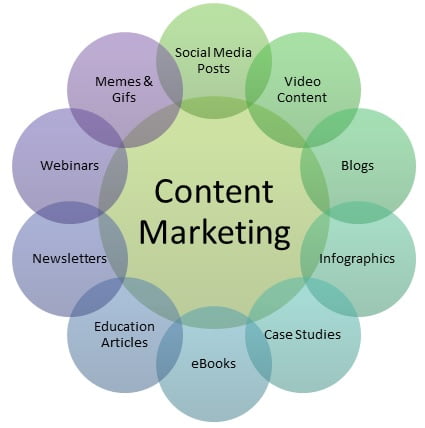 3. Invest in quality content marketing
The world of real estate is highly competitive, and forward-thinking brokerages know that quality content marketing is essential to standing out from the competition.
Quality content is essential to maximize your success and attract more potential buyers or renters to your brokerage.
Identify your target audience and create content that resonates with them. Use stories, interviews, and other engaging content to draw them in.
Create an FAQ section on your website or social media to provide helpful information and address common questions.
Invest in quality video and photography to capture the best quality visuals of properties.
Build a strong backlink network by exchanging content or links to real estate agents in your locality.
Use social media to promote your business and create a sense of community among your followers. Post interesting photos and videos, offer discounts, and valuable industry information.
4. Use social media to market your brand
Social media is an important marketing tool for real estate agents and brands to reach their target audience and build strong connections.
Agents can showcase their best work, curate a strong feed, and link back to their website to drive more leads by creating a presence on social media platforms such as Facebook and Instagram.
Additionally, agents can use social media to support causes that reflect their brand's values and create positive brand experiences that are more than just about making a profit.
Finally, social media is a great way for agents to keep their online and offline materials consistent with strengthening their overall brand.
5. Create a unique brand story
Creating a unique brand story is key to making your real estate business stand out in a competitive market.
A strong brand story will make customers remember you and give them an emotional connection to your business.
Identify your core values and create a narrative that revolves around them. Focus on how you got from where you were to now. This will make it easier for customers to connect with your brand.
Avoid using buzzwords and platitudes in your branding message. People will remember your message better if it is more conversational and personal.
Put together a graphics package that reflects your brand values. Ensure the logo, colors, design elements, and typography align with your brand.
Collect testimonials from clients and other real estate professionals. These testimonials will help to reinforce the quality of your brand.
Ensure that your website and other digital platforms are easy and aesthetically pleasing. People will trust your brand more if it is well-designed.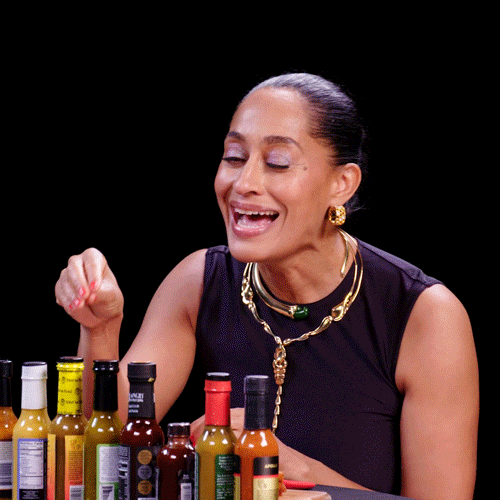 6. Tell the story that connects with your target market
Connecting to your target market is important to establish an authentic and meaningful relationship with them.
Creating genuine connections and engaging in meaningful conversations can build a loyal customer base and create positive brand experiences beyond profit.
Additionally, you can create content, services, and products that meet their needs and build trust and loyalty by understanding who your target market is and what they need.
This is especially important in the digital age, as more and more people are shopping online and relying on the internet to purchase goods and services.
Therefore, if you are not leveraging the power of digital branding, you are missing out on an entire market sector.
Identify your target market and the channels they use. Focus on key channels you can use to make an impact.
Post content relevant to your target market, such as listings, community news, and behind-the-scenes of your business. Remember to also listen to and respond to conversations on your channels.
Promote your brand through offline activities such as direct mail, cold calling, or hosting open houses in your prospects' areas.
Use social media to build connections with your target market. Post content that reflects your values and that sparks genuine human connections.
Provide value to potential leads by creating content such as a free blog, becoming a mentor, or writing a market guide.
Upgrade your website and social accounts with stories, photos, and buzzwords your target audience can relate to.
7. Use visual elements to increase the aesthetic appeal
It is important to increase the aesthetic appeal of your brand to build trust and credibility with your target audience.
Your visuals should be consistent and recognizable when someone interacts with your brand. This includes your logo, colors, fonts, and patterns.
Creating a memorable and visually appealing image helps build recognition for your brand and can help customers form a positive connection with your company.
Harmonizing brand identity with brand values.
Attractive and professional logo design.
Professional video testimonials.
Color palette with a leading or distinguishing color.
Complementary font and logotype.
Thoughtful and deliberate design elements.
Creative elements.
On-point messaging into a coherent identity.
8. Integrate your brand with other platforms
Integrating your brand with platforms is important to create a consistent presence and message across multiple channels.
You can build familiarity and trust with customers by maintaining a consistent brand identity through logos, colors, tone, messaging, and value proposition.
This is especially important for online platforms, as potential leads will often research your business by searching for your website.
Social media is also a great way to build your brand and reach new customers, but it's important to have an organized strategy to maximize your efforts.
By crafting a personal story and linking core values to your experience, you can create an engaging and relatable narrative that resonates with your target audience.
Strategic use of platforms will ensure you get the most out of your branding efforts.
Use a conversational tone in your communication (use "I" and "you").
Promote your real estate properties in a fun and interactive manner.
Utilize brand standards and corporate naming.
Adopt an effective advertising strategy.
Employ guerrilla marketing tactics.
Use custom-made products or services backed by close client communication.
Remain consistent with your brand personality across all platforms of communication.
Follow product packaging standards.
Be relevant, authentic, and genuine.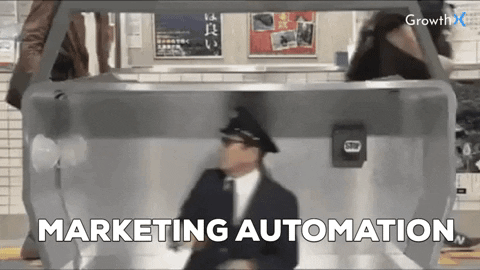 9. Utilize targeted advertising techniques
Advertising plays a key role in real estate branding, with research showing that 75.4% of homebuyers will pick up the phone for an agent after they've seen and clicked on the agent's ad.
Advertising ensures that your brand is seen by the right people, increasing brand awareness and helping to build trust with potential customers.
Advertising provides a platform to showcase your brand and ensure that a wide audience sees it.
It also allows you to create a memorable impression, as it typically takes five to seven brand interactions before a consumer remembers your brand.
By using advertising effectively, you can ensure that your real estate brand is seen and remembered by the right people, helping to build trust and loyalty with your target audience.
10. Regularly review and update your brand
The importance of regularly reviewing and updating your brand cannot be underestimated. As your business grows and evolves, your brand should too.
A consistent and recognizable brand creates trust and loyalty in customers and potential buyers.
It's important to check in regularly to ensure your brand updates reflect the changing needs of your customer base and the industry's evolution.
Regularly reviewing and updating your brand strategy can help you stay relevant and competitive in the real estate market.
This could include refreshing your logo, creating new content for your website, or even launching new products and services.
Additionally, it's important to review your brand's messaging to ensure it is still relevant and appealing to your target customer.
By regularly and thoughtfully reviewing your brand, you can stay ahead of the competition and maintain a strong customer base.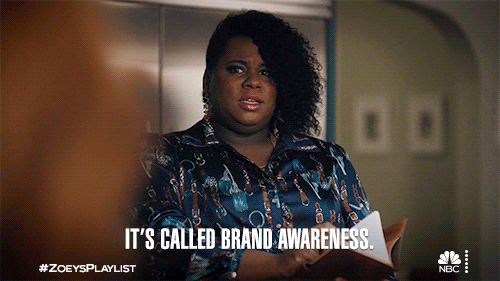 What makes a good real estate brand?
A good real estate brand communicates the company's values and mission.
Customers need to understand a product or service, and a well-branded business can do that.
There are many different ways for brands to communicate their story visually, such as through color, shape, and design elements.
It's important to pick the right colors for your brand to create the right impression with potential customers.
Consistency
One of the most important elements of a brand strategy is consistency.
For consistent brand recognition, you should have a logo, voice, and mission statement that aligns with the company's marketing.
This creates a recognizable image for your company that customers will trust.
Strong presence
A strong real estate brand can create guidelines that agents must follow.
To ensure consistency, the branding toolkit must include a marketing plan and social media strategy.
A well-designed website is also key, including news about the area in question. The agent and broker should have a beautiful site with conversion features.
They should also include testimonials on their website to prove they are experienced and successful.
Real estate websites need to be straightforward and quick to use – people shouldn't have trouble contacting agents. This means providing an easy way for people to find phone numbers and email addresses.
Strong visual identity
A strong visual identity is important for any business, and real estate is no exception. A good brand should be unique, impressive, and consistent.
More importantly, it should make people want to buy the property before seeing it or talking to the agent!
A strong visual identity is important for any business, and real estate is no exception.
Of course, if you already have a logo, you're ahead of the game.
But if you don't, now's the time to think about getting one designed.
A professional designer will help create a memorable logo that reflects your brand identity perfectly.
By focusing on your visual identity, you can create a cohesive brand that will stand out from the competition.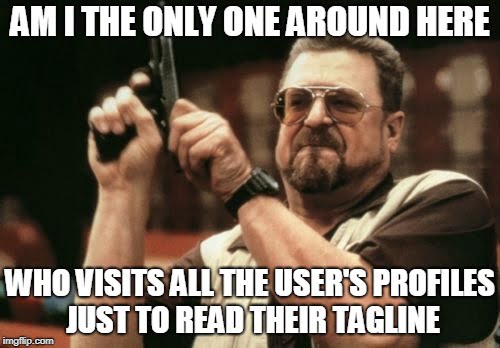 What is a good real estate slogan?
A good real estate slogan should emotionally connect with potential buyers and sellers, clearly describe your unique qualities and offerings, and focus on the practical search and emotional closing process.
It should be short, memorable, and succinctly convey what you want potential customers to know about you and your services.
What is an example of a good slogan?
"Find Your Love of Home with Long & Foster"
"Find Your Home with Style at Homes with Bow Tie"
"Isla Jolie Realtors: Helping You Find Home"
"Real Estate with Real Results"
"Your Dream Home Made Simply for You"
"Unlock the Possibilities with Us"
"Real Estate at Its Finest"
"The Perfect Home for You"
"Invest in Your Future with Us"
"Real Estate with Care"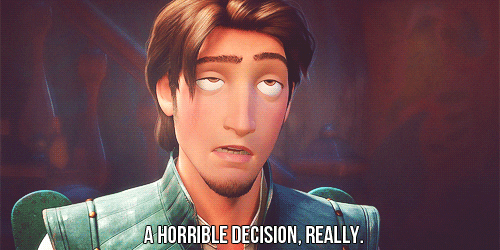 Common real estate branding mistakes
Real estate branding is an essential part of any successful real estate business.
It is important to understand the common mistakes that can be made when establishing a real estate brand and how to avoid them so that your brand can be recognizable and consistent.
To ensure that you are taking the right steps, reaching out to professional branding agencies may be helpful for additional guidance.
You can develop a powerful image and identity for your real estate brand with the right strategies.
Not using the full power of the internet
Many real estate agencies are still not using the internet's full power.
For example, they may have a website but are not active on social networks. Social media can build awareness and increase engagement with your target market.
In addition, online reviews are becoming increasingly important in the real estate industry.
Realtors can use us to help manage their online reputation and ensure no negative reviews about their properties or services.
Branding is more important than ever to stand out from the competition- don't forget about the internet when creating your branding strategy!
Not building your real estate brand luxuriously
People make a few common mistakes when branding their real estate business. One of the biggest ones is not building it luxuriously.
Choosing the right brand colors, elements, and logos is key to creating a luxury real estate brand.
However, simply having an extension of another company's branding usually won't cut it.
You can build a luxury brand with a smaller budget than you think if your creative decisions are thoughtful and deliberate.
Make sure all your brand elements work together – from your website to your social media posts – and accurately reflect your values.
Doing well will help inspire trust in prospective clients and generate leads.
No genuine connection with others
Some brands do not connect with their target audience on a social network as they should.
This happens when brands only related posts about their products or services and do not give their followers a sense of getting to know them better.
As a result, these brands lose out on potential customers.
To be successful, brands need to focus on what makes them unique and different from the competition during marketing efforts.
P2P marketing has never been more important than today, as consumers are getting savvier about choosing brands they know, like, and trust.
When buyers are looking for real estate, they want a brand they can trust – one that has a consistent, well-liked branding approach. If your brokerage can win over buyers in this way, you will be successful!
Not having an authentic brand identity
When starting a real estate business, creating a strong visual identity is important to go along with your brand.
However, this is only the first step. After you've created a logo and style guide, you need to make sure that every touch point your customers have with your company is consistent and on-brand.
This includes everything from your website copy to the bios of your agents.
One common mistake businesses make is not having an authentic brand identity.
This happens when a business tries too hard to be something they're not or focuses more on the visuals than on what they stand for.
As a result, customers can feel confused or misled by the company's messaging, hurting their business in the long run.
To avoid this issue, staying true to yourself and your vision and acknowledging who you are and why you do it is important.
When writing agent biographies or listing descriptions, use contractions and write in the second person, "you."
This will help connect readers with your story and satisfy them with their purchase or sale.
Finally, always proofread before publishing any collateral – this establishes professionalism and attention to detail that will reflect well on your brand.
Not going after the free press
Many businesses make the mistake of not going after the free press.
This can be a costly mistake, as the free press can help to build brand awareness and credibility.
Sharable content creates brand awareness and establishes credibility with current customers, potential clients, and industry experts.
Share content relevant to your niche, and be careful not to share too much content from a single source.
Find success by sharing other people's content marketing with proper attribution.
When it comes to real estate branding mistakes, many businesses make the same mistakes repeatedly.
One of the biggest mistakes is not taking advantage of free press opportunities.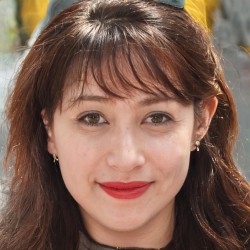 Latest posts by Melanie Maxwell
(see all)