How to Create an Online Reputation Management Strategy for SEO
Online Reputation Management Strategy for SEO
An online reputation management strategy for SEO is a process of improving the potential that your website has in search engine rankings. This can be done by making sure your content and metadata are accurate and creating a social media presence that includes both positive and negative content.
Online reputation management (ORM) is the process of reputation monitoring, managing, and influencing a company's or individual's perception on the internet. The main goal of ORM is to maintain a positive sentiment from customers, who are likely to take further action as a result of reading positive reviews or comments by customers. This can include creating and publishing content, responding to potential customer feedback, and actively monitoring social media for any brand mentions. Brand reputation management is the practice of strategically influencing public perception. A positive or negative public perception can largely impact an entity's ability for growth. For businesses, brand reputation management is managing a company's brand online. This includes tracking what people say about your company on positive reviews sites, shared media, and the news. It also includes taking steps to influence the conversation positively.
Online reputation management (ORM) is critical to any reputation strategy. ORM is the practice of monitoring, influencing, and repairing your company's or personal brand reputation. The tactics listed in this passage can increase positive reviews by creating more opportunities to be heard and trusted by consumers.
How does SEO support online reputation management?
SEO is the practice of optimizing a website for Google Alert search to earn higher web traffic levels and improve the site's visibility.
SEO can support brand reputation management in a few ways:
First, if negative content about you or your business appears at the top of Google search results, it can devastate your online reputation. SEO can help to push that content further down in the search results so that it is less likely to be seen by potential customers or employers.
Second, positive content about you or your business can be promoted through SEO so that it appears higher in Google search results, helping to improve your online reputation.
Third, SEO can help you to track what people are saying about you online so that you can respond quickly and appropriately if necessary (for example, if someone leaves a negative review on your social media platform).
Fourth, SEO helps businesses create and publish high-quality content regularly, improving their online reputation over time.
Why invest in online reputation management reverse SEO services?
There are many reasons to invest in online reputation management (ORM) reverse SEO services. First and foremost, ORM is a critical part of any organization's social media marketing strategy. You need to have a strong ORM program to protect and improve your brand's online reputation.
But beyond the importance of ORM for branding purposes, there are also significant SEO benefits to be gained from an effective ORM campaign. As we all know, Google prioritizes "authoritative, trustworthy sources" for SEO. And one of the best ways to make your website authoritative and trustworthy is by increasing its authority and trustworthiness on third-party websites.
This is where Terakeet excels. We get great results from our strategy of increasing authority and trustworthiness on third-party websites. Our team has years of experience crafting compelling content and link building in SEO to key pages on our clients' websites. This approach helps us push down negative search results and replace them with positive social media content that you control.
Why online and SEO reputation management matters
Online reputation management (ORM) is the practice of monitoring and influencing an individual or business's online reputation. ORM has become increasingly important as more and more people conduct research on businesses before doing business with them. A negative online reputation can significantly impact a company's bottom line, leading to a loss in brand value, search traffic, and profitability. ORM needs to be part of an overall SEO strategy to be effective.
Organic search traffic
Negative online reviews from search engines can lead to a loss of traffic and sales. If you have low ratings on Google Reviews, your site could get pushed down the search engine results page.
You might want to use an SEO reputation management service to stay ahead of negative online reviews that are shown on your site. A cycle of negative reviews can damage an online reputation if it gets out of hand.
Marketers need to be aware of SEO myths and avoid perpetuating any fallacies! The internet is hardwired to believe them, so
Paid search traffic
Paid search traffic is an important part of business reputation management. However, it's not as valuable as earned or owned media.
For example, paid ads are less effective when negative reviews or articles about your brand exist. Paid media includes channels, platforms, and digital marketing vehicles where you must pay to feature your brand.
On the other hand, earned and owned media are more valuable because they come from people who have voluntarily shared content about your brand. The first page of Google search results contains various content and listings. You need to optimize your Home page and another secondary page to show up for a branded search.
Content marketing is diverse to generate leads and sales-partner with popular YouTubers to publish marketing-quality videos representing your brand. Always use alt text and image titles for every image you post on social media or your website. Get a PR firm involved in the event of a crisis, such as negative news coverage or bad press. Online and SEO reputation management can be used to control the discussion.
Brand value
Your corporate reputation is based on trust, loyalty, and monetary merit. A strong online and SEO reputation management plan will help improve your brand value.
Brand value is the worth of a company or product in the market. It can be calculated differently, but it is essentially an estimate of how much a consumer would be willing to pay for a particular good or service.
A strong online presence is essential for any business looking to build its brand value. This includes having a well-optimized website with relevant content, appearing on search engine results pages (SERPs), and utilizing social media platforms to reach potential customers.
In addition, negative reviews can significantly impact your brand value and equity. Brand equity refers to consumers' positive or negative associations with your company or product. When these associations are unfavorable, it can be very difficult (and expensive) to rebuild trust and customer loyalty.
Therefore, companies must have a company reputation crisis management plan in place and smart SEO and digital reputation management tactics that will help them regain lost rankings in search engines and address changes made on social media websites.
Profitability
A company's profitability depends on its ability to generate greater revenue than its expenses. Some factors can affect a company's ability to be profitable, such as:
The competitive marketplace creates a lot of pressure for on-time delivery.
They must cater to production-ready code management and new capability implementation.
The release cycle is long, so the development team has to make several assumptions before application deployment. In such a scenario, resolving issues during deployment in the production or staging environment takes more time.
Reasons why your pages aren't ranking
There are various reasons your pages may not rank in search engines. In this article, you will learn how to identify the popular queries for your brand and if a query for a topic your page should rank for does not appear in any results, then it's likely you're ranking for another query instead. You can use Rank Tracker to manage the SEO keyword ranking from a spreadsheet, which makes it easier to create new projects or implement changes.
You can use the Google Search Console to track your website's search engine ranking. The SEO management tool allows you to track the top 10 search results for a particular query and see how your website performs for each. You can also assign queries to pages and view stats about them on a graph. This can help you determine which pages need more optimization to rank higher in search engine results pages (SERPs). Right-clicking on the selected query will allow you to decide whether or not it should be assigned to a page, with the option of assigning multiple keywords at once. If you are looking for a page with "restrictions," you need to check why it is not indexed.
There are several reasons why your pages might not be ranking high on the search engines. One reason could be that your content is subpar and does not satisfy the user's needs. Additionally, you must have internal and external links on your page to rank well online. Another low page ranking could be that you have not implemented a good SEO campaign. However, following the right steps ensures that your pages are ranked higher than your competitors. Lastly, you can also change how the rest of the world perceives you by ranking your pages differently.
1. Audit your site for indexing and optimization level
When someone is looking for your company online, you want them to find you on Google. And while search engines index sites in various ways, an audit will tell how well your site ranks.
Fortunately, our WebSite Auditor tool can help you find out why your pages aren't ranking and provide tips on how to fix the issues. The first step is to run an audit and see where your website stands.
You'll be able to see what level of optimization your site has, and any errors preventing it from indexing by search engines properly.
2. Check the strength of your backlink profile
A website's ranking can be improved by increasing the quantity and quality of its backlinks. You can use Ahrefs to measure your website's backlink profile against your competitors.
To do this, add domains in the Domain Comparison module and then compare them with each other. The table will show factors that affect on-page ranking, such as Total Backlinks, Total Linking Domains, and Dofollow backlinks. These are important metrics to monitor if you want to improve your website's ranking.
3. Check if the wrong pages rank for your branded keywords
If you're seeing your pages ranking for branded keywords that you don't want to rank for, there are a few things you can do. You can:
Filter the queries in your search console. This will help you identify the most popular Google queries your pages rank for.
Use Rank Tracker to track your website's position on Google. The Rank Tracking submodule is used to add keywords, with a time frame of up to 3 months. Results appear in the dashboard after 24 hours and are updated daily, showing only the top 20 results for each keyword.
The tool will track and record your branded queries' top 10 search results. Now, the tool also tracks changes over time for these queries.
You can assign a query to the right landing pages by right-clicking it and hitting "Assign selected keyword(s) to land pages."
If you find that content on one of your web pages is insufficient or poorly optimized, consider changing its order of ranking on Google.
What are the challenges in SEO reputation management?
Reputation management can be a daunting task, especially on social media and the internet in general. Keeping track of what's being said about your company or brand can be tough, and it's easy for competitors to game the search engines. Additionally, competitor comparison pages can seriously damage your brand's reputation, so staying up-to-date on what people are saying about you online is important.
Third-party websites wield a lot of power when it comes to influencing potential customers, and if they're deemed reliable sources, that information can damage your business. Unfortunately, third-party sites are often where inaccurate or negative information about your company is spread.
Another obstacle in SEO reputation management is negative link-building campaigns by competitors. They may try to sabotage your website with low-quality links from spammy domains to hurt your ranking. Poor internal operations and customer service can also lead to misinformation being reported on directories and Google My Business (GMB).
However, all these challenges can be overcome through a combination of tactics in online reputation management and SEO. By staying vigilant and using the right tools, you can protect your brand image and improve its ranking on search engine results pages.
Strategies for online reputation management
An online reputation management strategy is important for any business that wants to protect its brand name and ensure that they are seen in the most positive light possible. Various strategies can be used, including SEO, Google My Business results and news stories, online reviews, and social media content. You can also use a reputation audit to get an objective view of how the public perceives your company. The ultimate goal of a good reputation management strategy is to defend your brand and mold public opinion in a way that they view you objectively.
Not only is online reputation management important for brick-and-mortar businesses, but online businesses as well. An online reputation management company can help to mend public relations when they go south. Additionally, online reputation management software is a great way to manage negative or positive experiences online. Business owners must be proactive in tracking all the places their company is being mentioned. By monitoring the web and social media, business owners can address any negative sentiment and turn it into a happy customer experience.
Boost prominence of positive search rankings
You can boost positive results to drown out any negative information. This can be done through SEO techniques or by asking for satisfied customer reviews. Positive results will help your business appear more prominently on search engine results pages (SERPs) and create a steady stream of positive insight into your products and customer service. Podium's tools can help you gather feedback and improve your product.
Address negative search results
If you're seeing negative search results for your company, there are several steps you can take to address them. The first step is identifying the keywords that are producing negative results. You can use SEO tools such as Ahrefs to help identify these keywords.
Once you know the keywords that need attention, you can start working on a link-building strategy. This will involve getting other sites to link to positive search results for your company. White hat techniques are the best way to build backlinks, and they'll help improve your site's reputation over time.
Fine-tune content on all platforms
You must take a holistic approach and address content on all platforms to manage your online reputation. This means looking at content on Google, Amazon, LinkedIn, and social media.
The first step is to identify a bad review or comment that could be damaging your brand awareness. Once you've identified these sites, you must look into high-profile sites like Google, Amazon, and LinkedIn. These are the sites where potential customers will most likely search for information about your company.
If you have a presence on social media, make sure your posts are positive and informative. Make sure to post often to bury any negative results in the search engine results pages (SERPs). In addition, consider posting long-form content on LinkedIn so that it slowly pushes down negative press over time.
SEO is key when it comes to managing the online reputation of a business. Utilize white hat techniques like creating do-follow backlinks to help increase the visibility of your website on Google ads' first page SERPs. You can also reach out to industry influencers who can promote products or customer service positively. Another way SEO can help with online reputation management is by increasing click-through rates for videos on YouTube channels. Finally, if you are struggling with negative press, consider hiring a PR specialist to reframe the story in a more positive light.
One way to gain trust with current and potential customers is by becoming involved with Help A Reporter Out (HARO), which connects businesses with reporters and experts to gain trustworthiness through current events or industry news stories.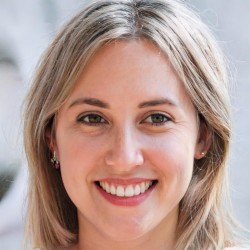 Latest posts by Polly Marrow
(see all)