How To Maintain Your Social Media Reputation: Follow these 10 easy steps to help maintain your reputation in social media
How To Maintain Your Social Media Reputation
Social media reputation management is the process of monitoring and managing your brand's online presence.
This includes posting as part of your social media strategy, engaging with customers on social media channels, and monitoring a business review site, local directories, and business discovery apps.
Social media reputation management aims to ensure that consumers have a positive brand image.
To maintain a positive social media reputation, businesses need to be aware of the channels that are being monitored.
This includes engaging with customers and responding to queries on social media channels and third-party websites like online review sites, local business directories, and business discovery apps.
Furthermore, customer experience should be remarkably pleasing for businesses to reap the benefits of social media's reputation management.
How does social media build a brand reputation?
Reputation vs brand is a constantly moving target – it's never finished, and you need to ensure your company culture is consistent with how you want to be perceived.
Social media has emerged as one of the most popular ways for customers to get information about a company, and 88% of people say they rely on online reviews before making decisions.
A brand with a strong social media presence and positive customer reviews will likely attract more leads and conversions.
Social media optimization can help you emerge as a credible brand. Your target audience will see you as an authority in your field, resulting in increased profits.
How to use social media to improve your reputation?
Social media monitoring tools are essential for business owners who want to keep track of their social media pages.
Automated monitoring tools like Google Alert, Hootsuite, and Rankur can help you monitor your online reputation management on social media.
Additionally, executives can improve their company brand with schema markup.
What happens when your business has a good online reputation?
A business with a good online reputation management service must appraise how its responses make customers feel.
In an age where social media provides an online environment for businesses and consumers to communicate, it is more important than ever for businesses to forge an authentic connection with their customers.
The key to using emotions effectively on social media is to be genuine.
Small businesses with good reputations can interact with their community more authentically. This is because customers feel they know the business and can trust it.
Additionally, small businesses can take advantage of unique opportunities that come with having a great social media presence.
For example, you may trend on social media, which will help you attract new customers.
Additionally, your business will be seen as credible and growing, which can convince potential customers to do business with you.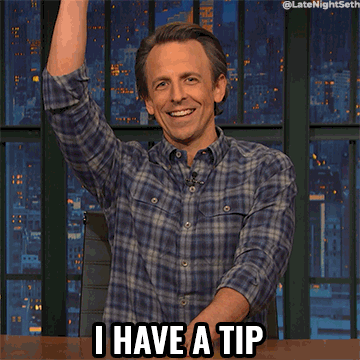 Social media reputation management tips
Social media reputation management is the process of monitoring and managing your online presence and image on a social media platform.
Having a good social media reputation is important because it can affect your personal and professional life.
You can do some things to manage your social media reputation, including:
using automated monitoring tools
being aware of what is being posted about you
responding to negative social media comments quickly and effectively.
There is no guarantee that anything will go viral on social media.
Some things get a lot of attention, while others don't get noticed at all.
However, when something good happens, it can become even better with the help of social media. And when something bad happens, it can become even worse.
Post engaging, relevant content
Your home is a metaphor for your social media channel. Just as you would take care of your physical home, you must take care of your social network accounts by regularly posting engaging, relevant content.
If you neglect them, they will look run-down and outdated, and you'll miss out on reaching new audiences.
Quality content is key to social media success. You can keep your channels active by posting engaging and relevant content and demonstrating your credibility, potential, and current customers.
To build trust, it's important to provide unique and relevant information rather than strictly selling products or services.
Ultimately, aim to help customers rather than sell to them – this will result in a more positive relationship with your target audience.
Resolve issues that affect the reputation
When a brand experiences an issue that affects its reputation, it is important to communicate a solution quickly and effectively to mitigate the damage.
To do this, brands often turn to advertisements to get their message out.
By promoting their solution through various forms of advertising, brands can hope to resolve the issue more quickly and restore public relations.
Use a social listening tool
Several social media listening tools are available online to help monitor brand mention and sentiment.
These tools can be used for free, or you may have to pay a subscription fee. Some popular listening tools include Twitter, Google Alerts, Awario, Tweetdeck, BuzzSumo, and Mention.
Professional social media management software should have features that help you stay on top of your online reputation.
These features include proactive sentiment analysis, monitoring multiple platforms, and advanced keyword listening and alerting.
This will help you identify potential problems early and take corrective action before they spiral out of control.
Pay close attention to Google and Facebook
Google and Facebook are important to watch because they have a lot of personal data on users.
This data can be used to steal your identity, leading to other problems like damaged credit scores or even legal issues. However, both platforms can also increase your social media reputation and visibility.
Share your best reviews on social media
Encourage your customers to create and share more social media reviews. Providing them with an outlet is a great way to do this, and Mention can monitor these mentions and reviews for you.
Stay on top of these comments and address them quickly to ensure that your customers are happy with their experience.
Customer reviews are important for your social media branding. They help build trust and transparency in the brand and provide social proof and credibility.
42% of people check reviews before making a purchase decision. Make sure to share your best reviews on social media platforms!
Transform social media data into insights
Social media data can explore various topics, such as advertising, inbound marketing, and business.
With social media data, companies and organizations can collect information about the people they are trying to reach, individuals or groups of people who are influential, and the way they communicate.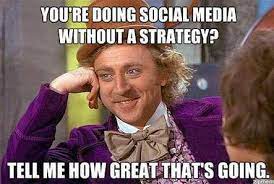 10 easy steps to help maintain your reputation in social media
Maintaining a positive reputation on social media is essential for businesses in the digital era.
With the right mindset and tactics, you can manage your reputation and protect your brand from negative attention.
Here are 10 easy steps to help you maintain your reputation on social media.
Step 1: Target your niche
A targeted niche is invaluable to small businesses that want to grow their brand and foster a positive reputation on social media.
To achieve this, businesses need to identify and understand the trends within their target audience and use those insights to inform their marketing decisions.
This includes:
determining which social media platforms to use
when and how to ask customers to engage with their services
what does their target demographic look like
Step 2: Know what's being said about you
To know what is being said about your business, you need to conduct an assessment of your present reputation on social media and use tools such as:
Brand Grader
Mention
Google Alerts
Go Fish Digital
Additionally, you can use sentiment analysis tools like Sprout Social to find trends in customer sentiment.
Lastly, you must pay attention to reviews and ratings on third-party sites to understand how people feel about your brand.
Step 3: Monitor what people say about your brand
It is important to monitor what people say about your brand to ensure that your online reputation is well managed.
With the rise of social media, more and more people are sharing their experiences online, both good and bad, and it's essential to be aware of what people are saying so you can respond swiftly and appropriately.
A proactive approach is best, using social media monitoring tools to track keywords, your company name, products and services, and high-profile employees.
By listening to your customers, you can address their concerns, build trust, and ultimately protect your brand's reputation.
Step 4: Involve influencers with a good reputation
The importance of involving influencers with a good reputation in managing a brand's social media reputation cannot be overstated.
Influencers can help spread the word about a brand, its products and services and create positive sentiment.
According to a report from Business Insider, the influencer marketing industry is expected to be worth around $15 billion by 2022.
Brands can ask these influencers to give valuable feedback and product reviews and then share that feedback on their business pages across various social media platforms.
Reviews, ratings, and positive customer comments hold a great deal of weight in influencing the opinion of potential customers.
By leveraging influencers with a good reputation, brands can increase trustworthiness, create positive engagement, and reduce negative brand sentiment.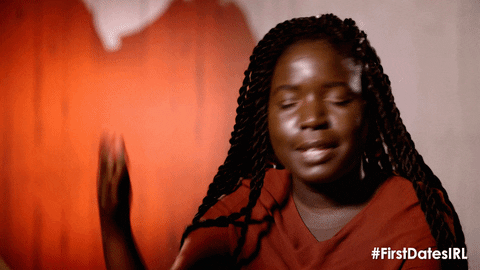 Step 5: Avoid negative reviews
It is important to avoid negative reviews on social media to maintain a good reputation for your business, as negative reviews can quickly spread and damage your brand.
Additionally, silencing users or deleting their posts could lead to further backlash, as it displays a lack of care and concern.
Instead, it is best to respond to criticism with empathy and understanding, as most complain people aren't looking for compensation but rather a resolution to their issue.
Lastly, it is best to provide a solution or point of contact for those who have encountered a problem and an invitation to try your services or products again.
Doing this will help to show customers that you are sincere in your efforts to address their grievances.
Listen to the customer's problem and take it seriously.
Confirm the interaction with your staff before responding.
Thank them for the feedback, and tell them you take it seriously.
Provide a solution or point of contact for the problem they encountered.
If they ordered something, give them a status update on where it is.
Invite them to try your service or product again.
Share positive reviews on your popular social profiles.
Generate content that highlights positive experiences.
Invite customer comments and reviews.
Re-post customers' positive responses or shout-outs.
Never delete customer posts.
Show empathy and understanding when dealing with customer complaints.
Step 6: Respond to what's being said about you
Here are some helpful instructions on how to respond to what's being said about you or your brand:
Listen to the customer's problem and take it seriously. Thank them for their feedback, and let them know you take it seriously.
Offer a solution or point of contact for the problem they encountered.
Do not delete customer posts. This can turn a few complaints into an angry mob and could lead to the story being shared with the media.
Respond to the message professionally. Show your followers you are listening and that you care.
If the customer has ordered something, update them on where it is.
Invite them to try your services or product again.
Utilize direct messenger on native platforms or create a support account dedicated to social media responses.
Accentuate the good you have and show it to the rest of the world.
Provide other information that customers need to make a buying decision.
Step 7: Make it an easy process
Social media reputation management is essential for businesses looking to build customer trust and engagement.
To make this process easier, here are some simple steps:
Develop and manage branded social media profiles: Identify the right platforms to target and set up well-branded profiles. Focus on platforms with higher engagement levels to create and focus on more engaging content.
Create a social media engagement guide: Outline the target audience, audience personas, tone and voice, rules of engagement, "do-not" list, social media crisis management and how to respond to problems.
Build relationships: Social networks are designed for human engagement, so use a conversational tone and engage with users.
Post to drive engagement: Post and share valuable content that increases the audience's social capital. Each content type may vary on different social networks, so create a customized content plan for each platform.
Schedule for maximum impact: Identify the peak engagement hours and auto-schedule posts accordingly.
Monitor conversations: Monitor the conversations taking place on different social media networks. Automation can help identify and highlight related conversations.
Amplify positive reviews and testimonials: Share positive customer testimonials and reviews on social media to build brand image and increase the brand's perceived value. Incentivize customers to share their thoughts after a positive experience to amplify positive reviews.
Step 8: Attack your illegitimate attackers
When protecting your online reputation and dealing with attackers, the best action is to kill them with kindness.
Instead of defending yourself and getting into an argument, which can often make the situation worse, try to remain calm and offer a kind reply.
This will show your attackers that you won't be baited into a confrontation and that you are committed to addressing their concerns.
It is also important to be transparent about your company and its practices.
By being open and honest about who you are and what you do, you will build trust with your customers and be better poised to address any criticisms that may arise.
Monitoring what people are saying about your brand is also essential. Keeping track of what's being said can help you quickly identify and address any issues or complaints before they escalate.
If the criticism is too much to handle, you can contact an online marketing company or reputation management firm for assistance.
They will be able to help you tackle the problem and restore your brand image.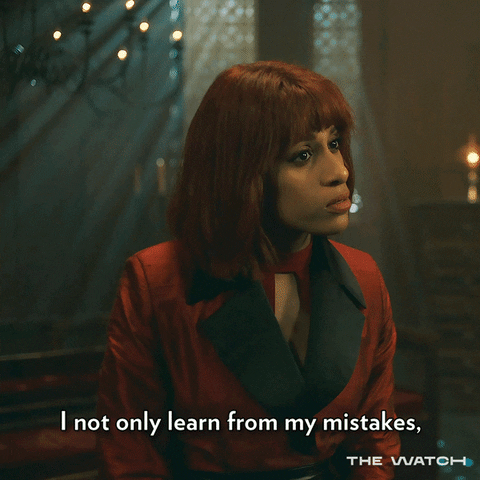 Step 9: Learn from your mistakes
It is important to learn from mistakes to ensure that similar mistakes are not made in the future.
Reputation management is key to having a successful online presence, so it is important to be proactive and address consumer concerns quickly.
Being open to feedback and consumer opinions is also necessary, but brands should be prepared to face criticism.
By having a proper online reputation management plan, businesses can anticipate potential issues and be ready to address them promptly.
Additionally, doing a postmortem after an issue has gone away can help determine what could have been done differently and how to prevent similar issues from occurring.
Learning from mistakes is essential to create a successful brand and will help to avoid negative feedback and reputation issues.
Step 10: Ask for help if necessary
Suppose you need help with social media. In that case, it is best practice to use direct messenger on native platforms or create a support account dedicated to social media responses.
When responding to customer complaints or issues, acknowledge the message and offer to move it off social media to avoid unnecessary conflict.
Lastly, personalize your replies and give yourself the last word by saying "thanks".
Identify the right influencers and analyze their influence.
Develop a compelling pitch and reach out to them effectively.
Use free downloadable templates for effective influencer outreach.
Tap into word-of-mouth marketing to acquire new customers and followers.
Utilize webinars, one-on-one consulting, speaking events and other services to boost website traffic and revenue.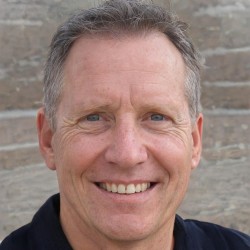 Latest posts by Garrick Berry
(see all)