Managing Reputation Online: Who are reputation managers and what are their responsibilities
Managing Reputation Online: Reputation Managers
An online reputation manager is a professional who helps you improve or maintain your brand image. They work with you to create a plan based on your budget and goals and then help you implement it. The manager should be a point of contact that you can rely on for ongoing support and advice.
Online reputation management strategy (ORM) is the process of online reputation monitoring, managing, and influencing a company or individual's online reputation. It has become an important part of doing local business in the internet age, as a negative online reputation can significantly impact sales and profits. ORM is often divided into monitoring, crisis management, and positive reputation recovery. Reputation managers are responsible for overseeing and carrying out these tasks.
A reputation manager is a professional responsible for protecting and managing a company's or individual's online reputation. This includes working to ensure that the company or individual appears favorably when people are searching for them online, as well as dealing with any negative content that may arise. In today's internet-driven world, it is more important than ever to have a good reputation management strategy in place. While the role of a reputation manager can be wide and varied, it is often necessary to invest in outside help to get the job done right.
What is the role of a reputation managers?
Brand reputation management is managing a company's reputation in public relations. It also refers to activities related to building and maintaining a company's overall brand image.
Reputation management is a form of corporate communication that involves monitoring and controlling an organization's public relations. It includes crisis management, media relations, advertising campaigns, and community involvement.
Reputation management seeks to protect and enhance a company's reputation by influencing its portrayal in the media, on websites and blogs, and elsewhere. It is an important part of overall corporate communications and is a core component of corporate social responsibility. It has become increasingly important as the internet has given consumers greater access to information about companies, including news stories, reviews by customers and business partners, and reports from non-governmental organizations.
What is the difference between a reputation manager and a publicist?

Publicists work externally to strengthen the brand's image, and reputation management is more reactive. PR firms typically use advertising and other media promotions. Reputation management firms work to strengthen the company's online presence, while reputation managers are more concerned with protecting it online.
Reputation management is maintaining or improving your online image and brand reputation. Reputation management companies help small businesses with this task by using multiple strategies, like content creation, social media management, and monitoring. Review management is one specific part of reputation management.
Customer reviews play a major role in a brand's online reputation, so some companies focus on acquiring and managing reviews as their reputation management strategy. Other companies only use review management as part of their overall reputation management strategy.
What does reputation management include?
Online reputation management (ORM) is the practice of monitoring, managing, and influencing online reviews and mentions of a person or business. ORM can include:
Review management services may include an online review monitoring platform like ReviewInc.
An ORM software platform that connects to a review site and can manage reviews.
An ORM consultant who will brainstorm and implement the best ways to approach customers for good ratings.
Digital marketing is just one type of reputation management.
Reputation managers typically create websites, register and fill out social media profiles, and publish content on existing assets to promote their brand and business/individual online.
How much does it cost to hire a reputation manager?
Most online reputation management companies offer different packages for different needs. A free initial analysis is conducted to see which strategies your business can benefit from most. The cost of services varies depending on the type of work needed, with a few hundred dollars being typical.
There are many different types of reputation management services. Some only require a contract for three months, six months, or 12 months and can be canceled at any time by the client.
The role of a reputation manager is to help companies build and maintain their online presence. The job can be challenging, but the rewards are worth it for many individuals.
Who needs reputation management services?
A few different types of businesses typically need the help of reputation management services. If your business has a negative or neutral online reputation, you will need to hire a company specializing in advanced strategies to help improve your search results. However, if you have a positive online reputation but want to increase it even further, you can also benefit from using these services. Additionally, companies with a large social media presence and website should strongly consider using reputation management software to protect and build their brand.
There are two types of reputation management services: basic and advanced. Basic services are for businesses with a positive or neutral online reputation. These services usually involve review management and website monitoring. Advanced reputation management is necessary for businesses with a negative online reputation. This service involves strategies like search engine optimization, digital marketing, and social media marketing. Reputation management services can help businesses establish and build their brand. They are especially helpful for companies with an established online reputation but want to increase it further.
Businesses with a large online presence must be especially careful about their reputation. A negative article or bad social media comments can easily spiral out of control and hurt the business's bottom line. A reputation management service can help businesses manage their online presence by monitoring social media and website content, creating positive content, and managing any negative comment.
What are the responsibilities of a reputation manager?
An online reputation manager is responsible for various tasks to help you maintain a positive image of your brand online. They will work with you to create a plan and will be your main point of contact for all things related to your online reputation. Additionally, Google Alert has integrated its reputation management tools into its business listing service, making it easier to keep track of and update your business listings. If you're looking for a reputable reputation management company, fill out this questionnaire.
Reputation managers should have a strong understanding of SEO
A reputation manager should have a strong understanding of SEO services. The strategy considers what's popular and what people search for when trying to find your brand. The responsibilities of a quality manager include negative search results and brand-focused marketing. The branded strategy should optimize pages for keyword searches rather than a single website.
Reputation managers should be able to monitor and respond to online reviews
As a reputation manager, it is important to be able to monitor and respond to online reviews. This means being aware of what people say about your brand on the web.
You should choose your target country and keywords, with email reports being sent out daily, weekly, or monthly. This will help you stay up-to-date on any new mentions of your company online.
Creating a dashboard that shows overall metrics for the collected brand mention data is another way to track how well your company is doing online.
It's also important to remember that the online world allows anyone to voice their opinions about your brand on social media sites like Instagram or Twitter. So you must have a plan in place for how you'll handle a bad review as well as positive feedback.
Always respond to negative reviews with a solution – never ignore them. And develop ways for happy customers to easily submit feedback or complaints (via email, phone, or chat). Positive customer testimonials can also be included on your website or social media pages.
Reputation managers should be able to use online tools and resources effectively
A reputation manager should be able to use online tools and resources effectively. The most common tool is content management software like WordPress or Drupal, allowing users to edit and manage websites from a central location. This tool is used to generate leads and sales through quality content.
Content marketing is a means of generating leads and sales. It involves creating and distributing valuable, relevant, and consistent content to attract and retain a clearly-defined audience – and, ultimately, to drive profitable customer action.
Reputations are gained through quality content written in an informative style, with relevant information that provides value for the reader.
A reputation manager must also be familiar with search engine optimization (SEO). SEO is the practice of improving the ranking of a website on search engines. There are two types of SEO: white-hat SEO and black-hat SEO. White-hat SEO practitioners follow Google's guidelines, while black-hat SEO practitioners do not follow Google's guidelines resulting in penalization by Google review.
Most SEO tips and techniques pertain to Google search algorithm changes, so reputation managers need to stay up-to-date on these changes. Social media platforms are the last aspect of online resources that a reputation manager must be aware of. Most internet users are on social media, so a reputation manager needs to have a social media strategy in place.
What are some common reputation management strategies?
There are some strategies that reputation managers use to help their clients. Common strategies include evaluating the client's online reputation management service, looking for and fixing vulnerabilities, and creating positive content. These managers are also responsible for maintaining relationships with the media, conducting crisis communication, and more.
You can do a few key things to manage your online reputation. First, set up Google Alerts to monitor for any new brand mentions of your name or business online. Second, make sure to adjust your social media privacy settings if you're concerned about what information is publicly available. Third, keep your business and professional social media accounts active and engaging; a good reputation is a combination of quality content and people sharing that content.
There are a few key things that you can do to manage your online reputation ma. Curate and share content that reflects the image you wish to convey- this will help push down any negative content. Secondly, businesses should create more "positive" content to establish their online presence and suppress negative content. Finally, having a personal website, blog or portfolio is a great way to show off your skills and accomplishments. Additionally, registering a domain name can prevent other parties from doing the same.
There are a few different ways to manage your reputation online. One way is to encourage positive reviews from prospective customers. This shows that you have professional skills without having to go through extensive resume checks and interviews. Additionally, customer reviews can help boost visibility and generate traffic. However, if you receive negative reviews, responding quickly to unhappy customers is important. Sometimes, customers who retract their reviews may still want their voices heard.
Claiming and optimizing your business profiles
As a business owner, you want to ensure that your company is well-represented online. This means claiming and optimizing your business profiles on major social media platforms like LinkedIn, Facebook ads, and Twitter.
You'll also want to make sure that your website is up-to-date and looks professional. You can use free tools like Wix or Squarespace to create a website in minutes. Make sure to include photos of your team, products and services, and contact information.
Be sure to optimize your website for search engines so that potential customers can find you online. You can use keyword research tools like Google My Business to determine which keywords are most relevant to your business. Then, incorporate these keywords into your website's content and titles."
Make sure that all your social media account is consistent with each other in branding and messaging. Use the same profile photo across all platforms, and write compelling bios that describe what your company does and what makes it unique.
Finally, be active on social media by sharing interesting articles, blog posts, and infographics related to your industry."
Addressing and resolving negative feedback and reviews
No one is perfect, and sooner or later, every business will receive some negative feedback. How you address and resolve that feedback can make or break your reputation.
There are plenty of ways to address negative reviews, but the best way is to be proactive and offer solutions. For example, if a customer complains about a product issue, reach out with a solution rather than waiting for them to come to you.
Responding to reviews will help you build a more authentic connection with a potential customer. When people see that you take the time to respond to customer feedback – good or bad – they're more likely to trust your brand name and do business with you.
When a negative review is posted, take accountability and address the issue quickly. Don't try to bury it or ignore it – that'll only make things worse. Address the customer's concerns head-on, apologize for any inconvenience caused, and offer a solution if possible.
Use customer service as an opportunity to turn a negative review into a positive review by providing a good experience to the customer. If they had a bad customer experience, make sure they know you're sorry and work hard to make things right. Go above and beyond expectations to show them that you value their business.
Creating and distributing positive publicity and press
A company's reputation is largely determined by what strangers on the internet think and say about it. This means leaving your reputation up to chance is not a good strategy. You should take steps to protect and build your online image.
One way to do this is by creating and distributing positive public relations and press. This involves promoting content where you are favorably mentioned, whether on a social media platform or traditional news outlets. To ensure you're reaching as many people as possible, you'll want to use multiple platforms in your campaign.
You can also engage with customers directly on shared media or in person. This allows you to get customer feedback and show that you care about your customers' opinions. Finally, ensure your website is updated regularly with new, positive information about your company.
How do you choose a reputation management company?
Reputation management has become an important part of doing business online. Protecting your reputation is esjsential whether you're a small business just starting or a well-established company. And that's where reputation management companies come in.
Choosing the right reputation management company can be difficult. You need to consider your budget, the features you want in your campaign, and your current reputation. You also need to consider what you want to achieve with a new reputation and find a company that can work within your timeframe.
Customer support is another important factor when choosing a company. Some services offer round-the-clock support, while others are only available during certain hours. Make sure the service you choose offers the customer support you need.
Finally, it's important to remember that not all reputation management companies are created equal. Some specialize in managing your online presence, while others offer general services. So before making a decision, check for a company that specializes in those areas you're most concerned about.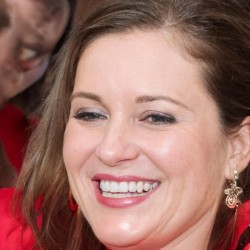 Latest posts by Amanda Stanley
(see all)